Atlanta Hosts Its First Social "unConference"
by
A.man.I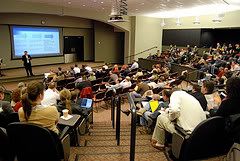 On February 9 and 10, about 200 people representing corporate America, academia, government, press and non-profit organizations gathered at Kennesaw State Univeristy for a first of a kind conferece in the region called
SoCon07
.
The gathering focused on how social media and Web 2.0 can be utilized to spark a new wave of businesses, and enhance the way we communicate. The event's co-chair, Professor Leonard Witt said, "One of the biggest surprises of this conference was how mainstream its participants were. This is a clear indicator of how deeply Web 2.0 open source culture is moving into our society."
If you're not up on how this technology can benefit you, just look at websites such as
Wikipedia.com
, or
Craigslist
. The web has evolved into an interactive medium that allows users to contribute to "our" collective bank of knowledge, and it's building online communities as well. It presents a tremendous opportunity for people to share experiences, ideas, and build new businesses.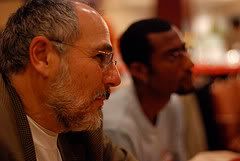 What does this mean for Black folks?
Watch the video below.
YouTube
version
Download
video
Labels: socon07